News /
MEET US ON THE ROAD Skema Business School
Published on mardi 22 novembre 2022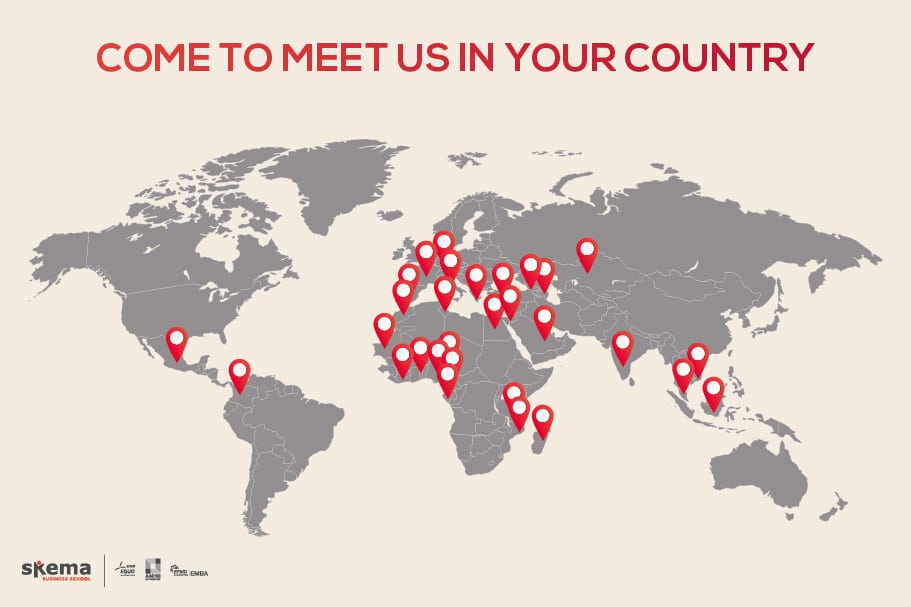 Talk to SKEMA Business School representatives in your country!     
Our international admissions managers participate in various student fairs throughout the year to introduce you to SKEMA Business School and our Master in Management.
Having the chance to meet us in person before making your choice is important, so we are coming to you.
Our admissions team covers more than 20 countries around the globe so that we can answer your questions, hear about your academic and career plans, and provide you with everything you need to know about SKEMA Business School.
We can't wait to connect with you!
Please find here is our current schedule of the events we will be attending.
---