Webinars /
Learn all about the MiM at emlyon business school!
Published on lundi 27 juin 2022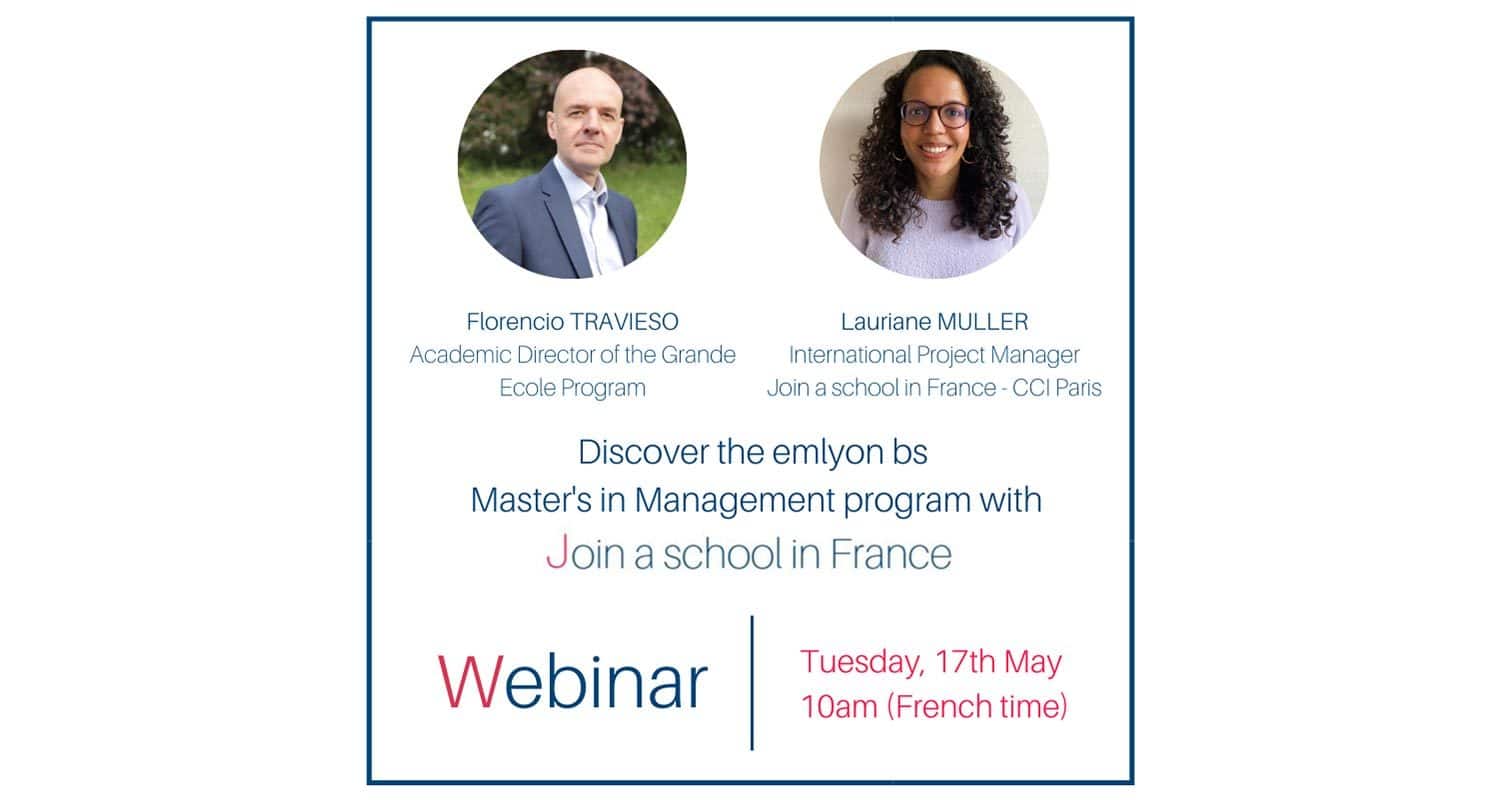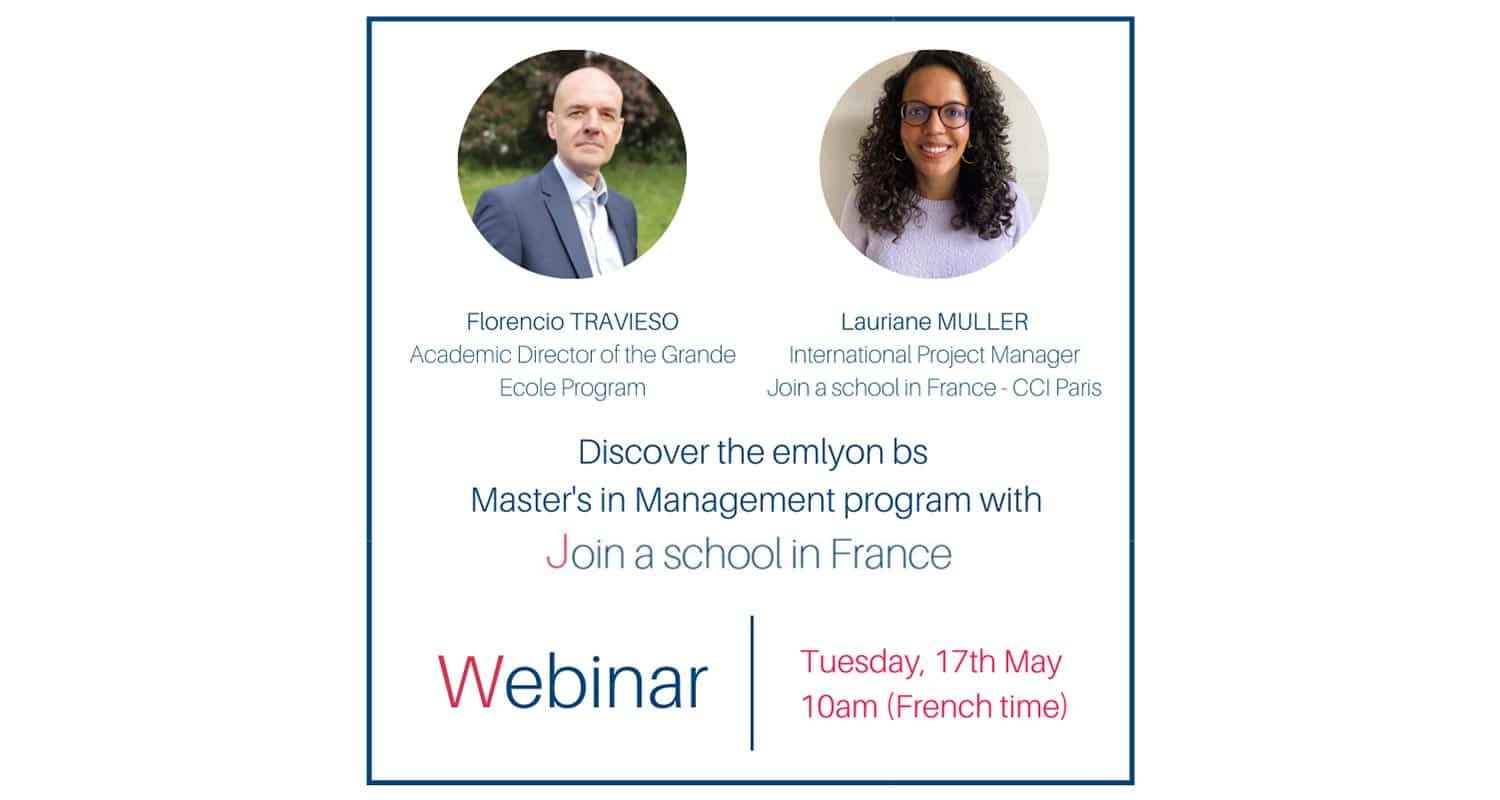 Join us every month for a live web conference during which the Join a School in France team presents the programs in detail, answers your questions and gives you the opportunity to discuss directly with representatives from the 5 Business Schools.
On 17th May 2022, Join a School in France organised a webinar with Florencio TRAVIESO, Academic Director of the Grande Ecole Program at emlyon business school.
The Business School hosts 9,020 students representing 125 nationalities in undergraduate and postgraduate programs, along with nearly 6,900 participants in executive education programs. The School counts seven campuses around the world: Lyon, Saint-Étienne, Paris, Casablanca, Shanghai, Bhubaneswar and Mumbai. It draws on a network of 190 international academic partners and leads a community of 38,600 alumni in 130 different countries.
In this seminar, applicants from all over the world had the opportunity to get advice from Florencio TRAVIESO and start their journey at one of the best Business Schools worldwide.They got to know all about their program, the specialisations, the international ecosystem, their international partners and the associative life. In a nutshell, all you need to know to make your decision!
Lauriane MULLER from our team also spoke about the selection process at Join a School in France and how to apply to 5 top-ranked French Business Schools' Master in Management programs with just one application, from starting your online application though our website to preparing for your interview if you are eligible.
If you are interested in this webinar, please click on the link below to access our YouTube channel and watch the recording.
Discover the MiM program at emlyon business school with Join a School in France
---